Metal accessories, sheet metal stamping and reshaping
We are a reliable partner for the manufacture of metal products, from toolmaking to mass production.
Do you need sheet metal products manufactured using a variety of stamping operations –
cutting out, punching, bending, deep drawing… on eccentric presses?
Do you need varied and very small metal products?
The integration of all functions from development, prototyping, tool-making and serial production gives us a lot of flexibility and shorter project realization times.
Contact us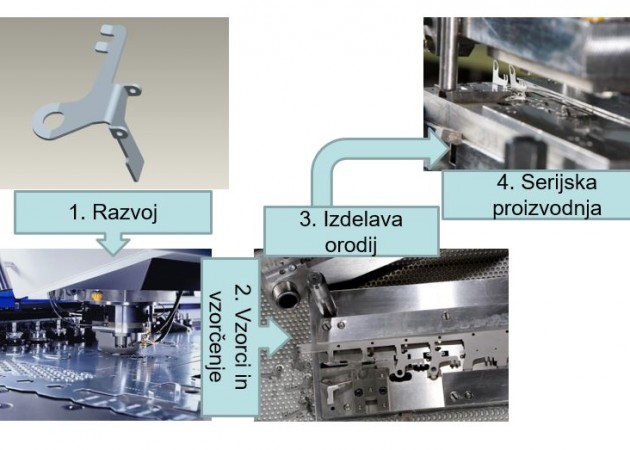 Founded in 2000, the company developed from a more than 30-year family craft tradition of metal product manufacture. We mainly specialise in sheet metal shaping with various stamping processes using eccentric presses.
Over the years, we have managed to gain the trust of many domestic and foreign customers. We provide our customers with a comprehensive service from the product development phase, prototyping, the production of appropriate tools and preparations to the final serial production.
More about us