Products made of carbide solids "WIDIA"
Carbide solids are sintered materials that have a very high hardness (higher than HSS and other tool steels).
They are able to maintain their hardness even at higher temperatures. They are more resistant to wear and have lower toughness and thermal conductivity, making them an ideal material for cutting tools.
The problem arises because they can only be ground using special diamond grinders – and this is where we come in.
The performance of carbide solids significantly depends on the chemical composition, microstructure, type and proportion of carbide, grain size and proportion of metallic binder.
You can also order the appropriate carbide from us through an intermediary representing a world-famous Japanese carbide solids manufacturer.
Carbide solids (Widia) have become more affordable in recent years and are increasingly used in various segments of the industry due to their exceptional properties.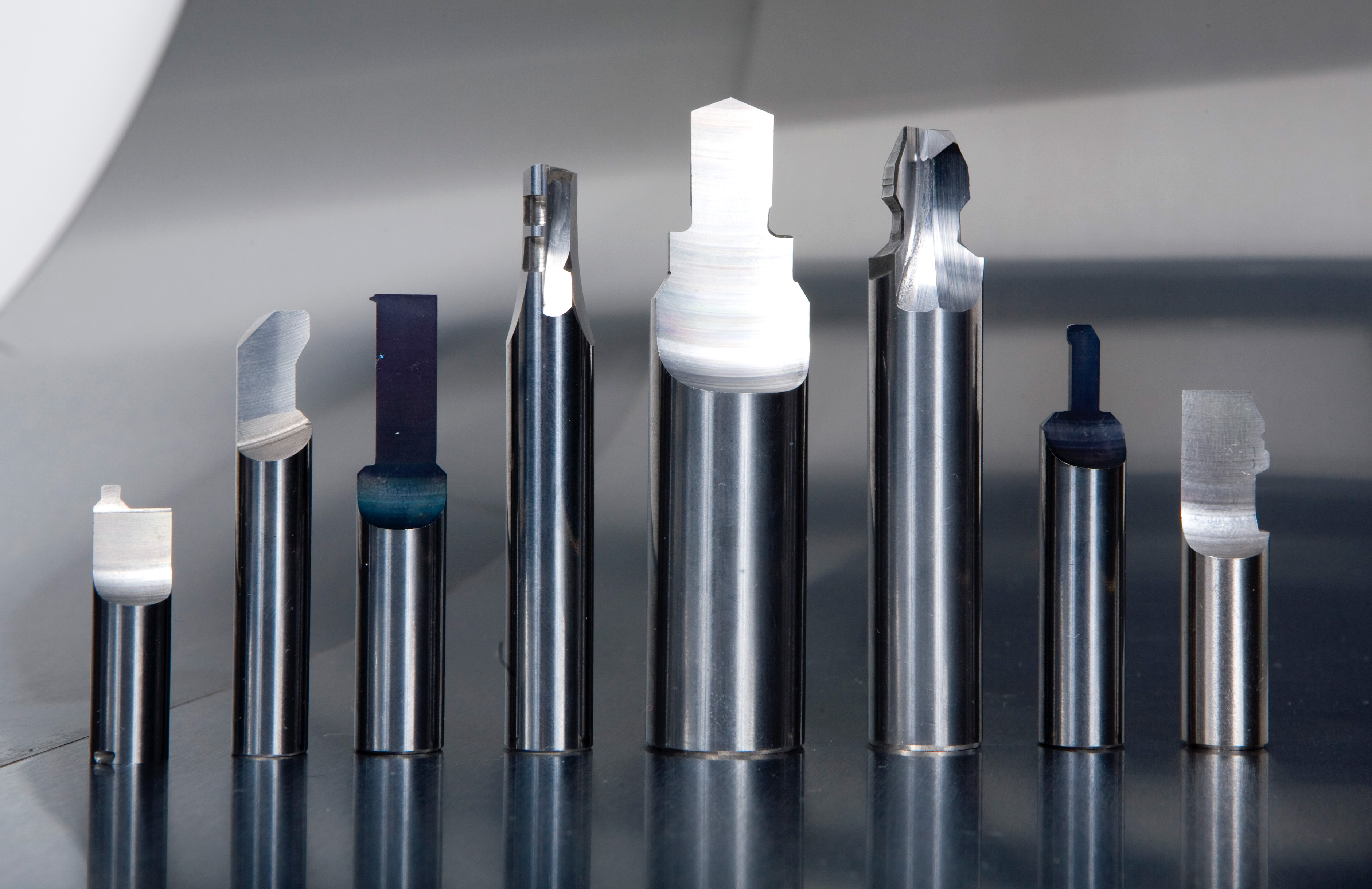 They are mostly installed by toolmakers in the form of cutting dies, needles, knives, deep-drawing drawbars… in tools that need to withstand large production volumes and are subject to excessive wear.
They are often subsequently integrated into their tools by manufacturers of punched pieces, especially when the vital design/cutting parts in the tools do not achieve the desired number of working cycles.
If necessary, we can coat all these products with various hard metal coatings.
Many buyers of these products come from the field of manufacturing components for rotors and stators in electric motors.
From "Widia" raw materials, we can make:
Various cutting knives and dies for punches.
Shaping needles for the casting/injection molding of highly abrasive materials.
Topping inserts subject to strong wear of the material.
A wide variety of products from square and round Widia raw materials.