Do you need a product made using the deep draw procedure?
Looking for help determining the right platinum before reshaping?
Do you want us to design and manufacture a deep drawing tool for you?
We are here to help.
Deep drawing is a demanding process of sheet metal shaping, which requires a lot of experience, as many factors need to be taken into account in the tool construction process, as well as in the production itself.
In our company, we use complex computer simulations that help us optimize the number of transformation steps, determine the critical cross-sections, the appropriate size and shape of the platinum before transformation, elastic deformations (spring effect), etc.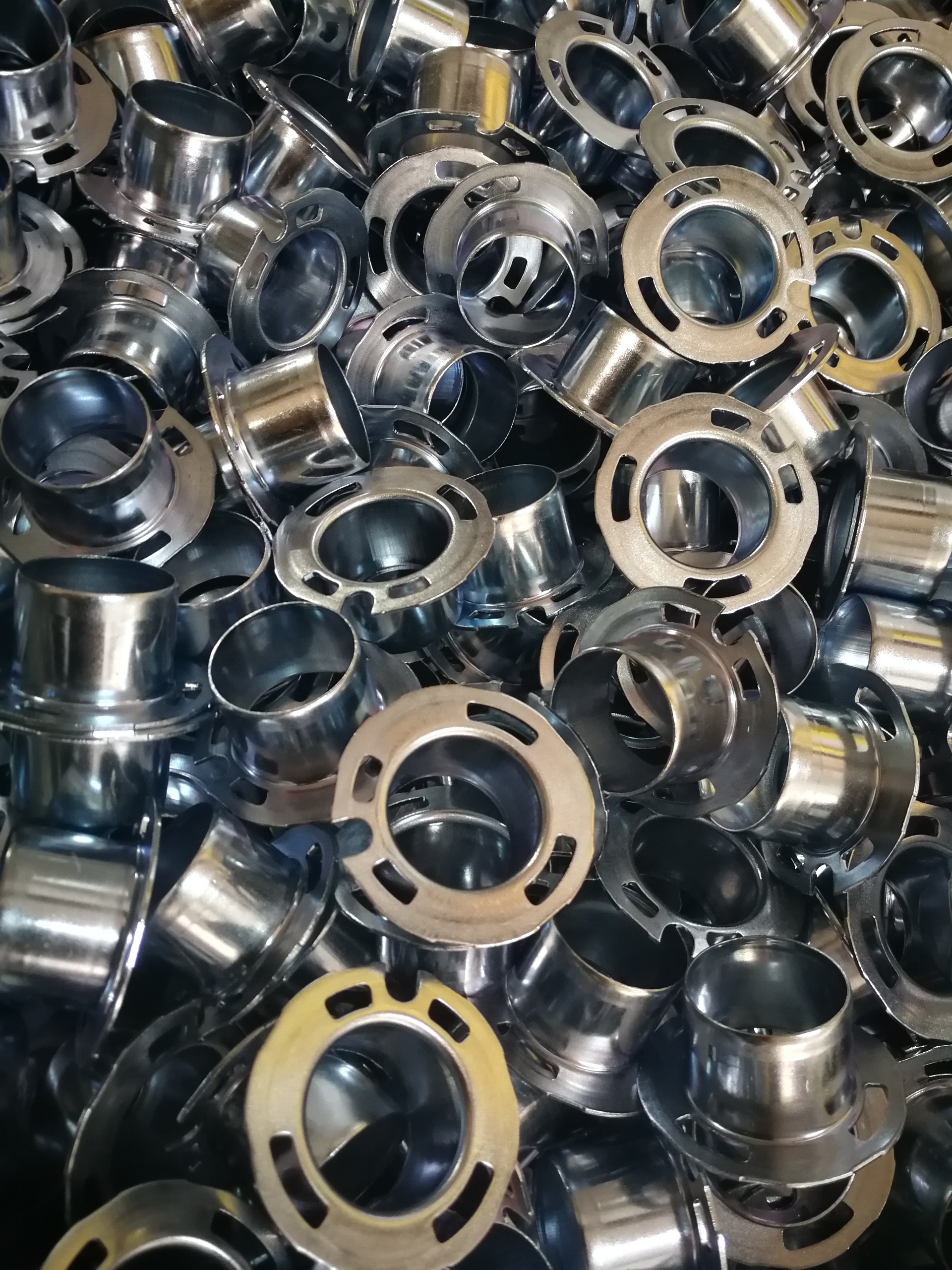 This way, we get to the right shape of the tool and final product very quickly, as we avoid multiple corrections of platinum and tools. This greatly reduces the customers' development and tooling costs.
We are a competent partner in various industries and, with our technological knowledge, we satisfy the needs of customers at home and abroad.
Adherence to deadlines, high quality standards and cost control are ensured through early involvement in the development process.
1. Faza simulacije globokega vleka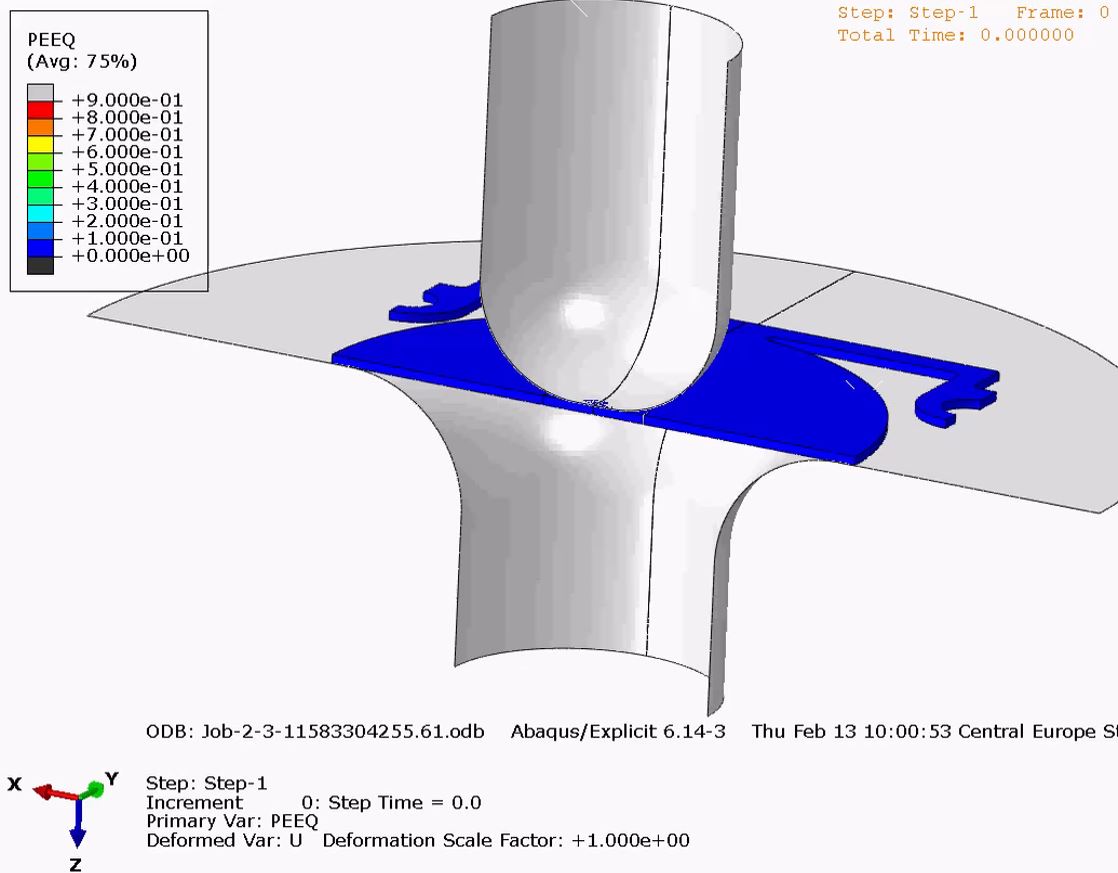 2. Faza simulacije globokega vleka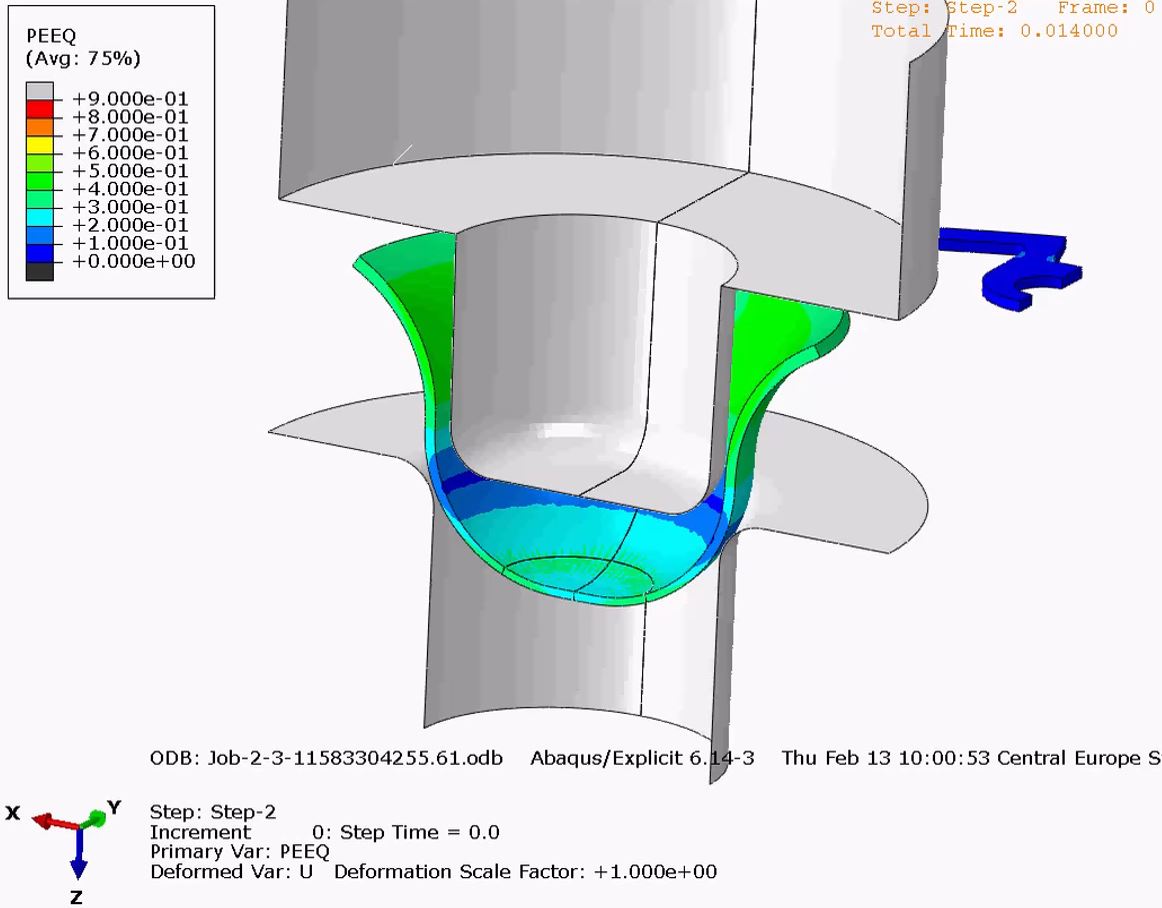 3. Faza simulacije globokega vleka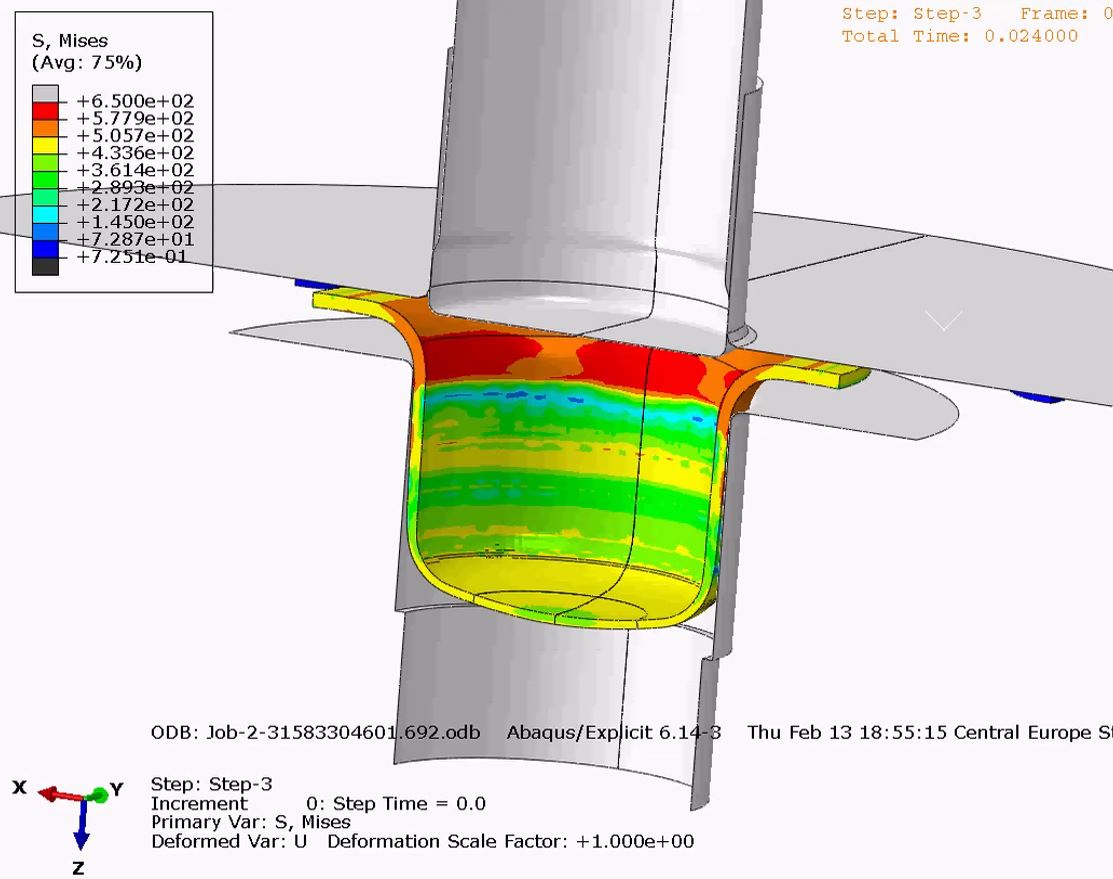 Small-scale production – prototyping.
Based on the experience and results of computer simulations, we make prototype pieces rapidly using laser cutting of platinum and simple prototype tools. The pieces are measured in our measuring laboratory.
After the completion of the product development phase and the production of prototypes, we take care of the construction and production of tools for serial production.
Production takes place on state-of-the-art eccentric and hydraulic presses from 20 T to 500 T.
Constant investment in modern hardware and technologies allows us to offer our customers the most efficient processes available on the market.
The established quality management system ISO 9001:2015, the high motivation of employees and a modernly equipped measuring laboratory enable us to constantly monitor processes and products.