Welcome to the world of microns.
In EXCENTER d.o.o., we have been engaged in the service of profile grinding using special CNC machines for optical profile grinding for more than 20 years.
We are one of the few manufacturers in this segment in our country. We offer the precise grinding of small workpieces of demanding shapes with micron precision.
We grind all types of tools and high-speed steels, mostly workpieces made of carbide solids (widia).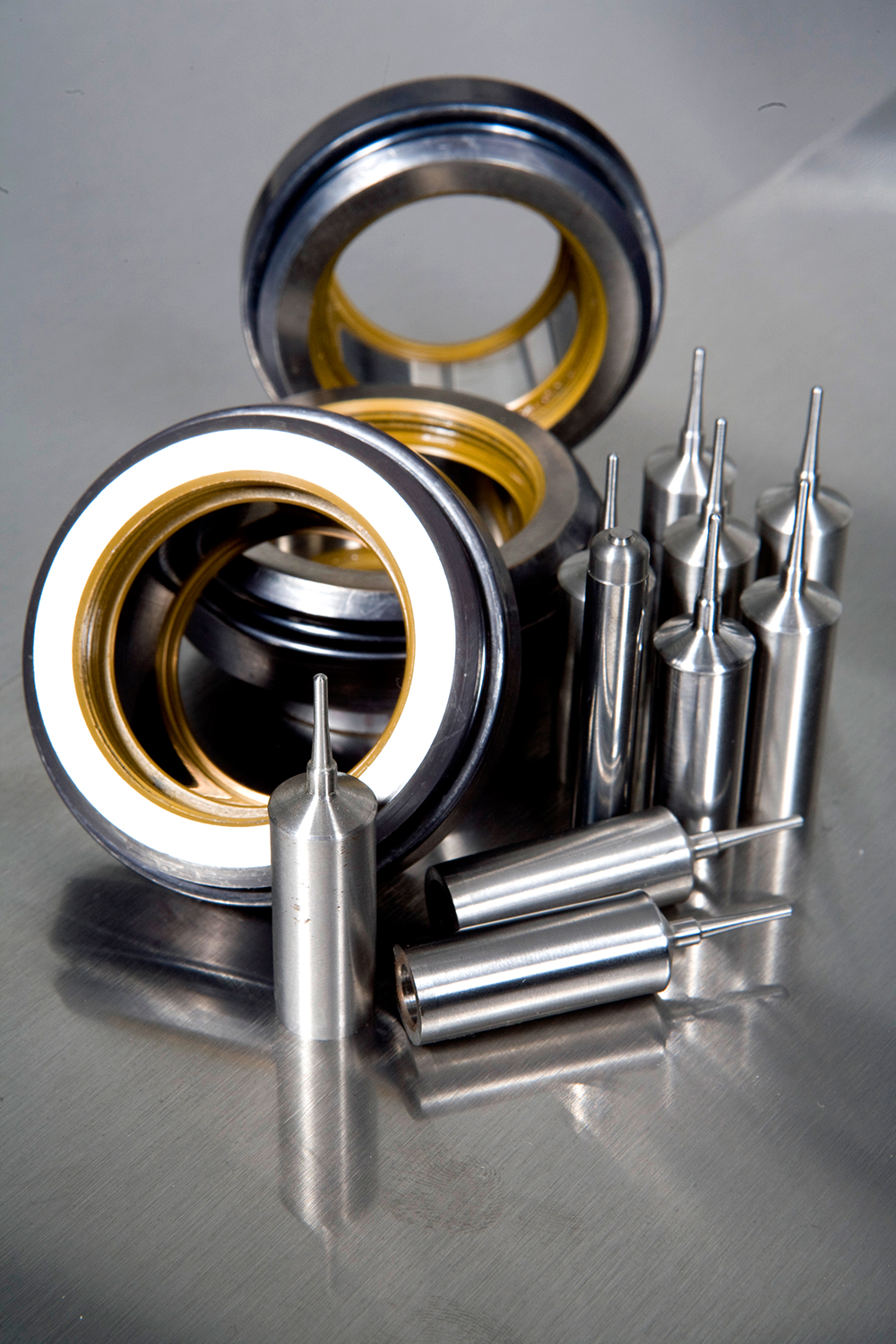 We grind profiles for customers in various segments of the industry:
TOOLMAKING SHOPS
Parts of tools and devices (cutting needles, drawbars, shaping pins/needles, segment dies, closing needles for hot runner systems, the removal of attachments on knives after cutting by wire erosion – in hard to reach places/unevenness).
Toolmakers mainly come to us when,due to the special shapes of the workpieces, the wire erosion process is not suitable and when they require even greater precision and a smooth surface on the workpiece.
Another advantage of profile grindingis that by using special diamond grinders with a very sharp tip, we can grind internal and external shapes with minimal radii of rounding (r = 0.08 mm).
MACHINE PROCESSING (turning, milling,…)
In this segment, we produce all types of precision cutting tools such as:
Interchangeable carbide turning plates (inserts) with associated holders.
Design/profile milling machines.
Multistage design drills.
Hard metal and HSS turning knives.
ROLLING/WIRE PROFILING, DISC CUTTING
We grind and restore the profiles on wire rolling reels.
Sharpen disc knives for reel cutting.
Send an inquiry/product drawing
– we will advise you and prepare a favourable offer.